Welcome to the PiCAS Home Page
The Pigeon Control Advisory Service (PiCAS) consists of two organisations providing independent bird control consultancy services with PiCAS UK Ltd providing professional consultancy services to clients based within the United Kingdom and PiCAS International servicing the needs of PiCAS clients worldwide.

If you have accessed this website because you are experiencing a pigeon control or a bird control problem we strongly advise that you read all the information contained on this website prior to contracting the services of a pest control company.

The PiCAS Group is the only source of expert, independent and commercially unbiased advice on all aspects of bird control. PiCAS specialises in the provision of non-lethal, holistic and sustainable bird control systems, the only bird control systems that will result in a permanent reduction in bird numbers.

Breaking News
February 22nd 2011


Hawks or falcons could be drafted in to get rid of nuisance seagulls in Carlisle.

The city council says it has received complaints about aggressive birds swooping to attack pedestrians during the nesting/breeding season from May to August. read more..

February 17th 2011


THEY are a winged menace, often operating in gangs, swooping on innocent bystanders, stealing food from the hands of children and breeding at an alarming rate.

The seagull has made the rooftops of Birmingham city centre its home and complaints of 'mobbing' by the aggressive birds are growing. read more..

February 11th 2011


A SEAGULL cull has been proposed in Dumfries.

Councillor Graham Bell suggested the radical solution to the town's problem with the aggressive birds.

He said this week: "Shooting the seagulls and having a cull would improve things." read more..

February 9th 2011


Bird feeders have had their feathers ruffled by plans stop them throwing food and grain on Thorpe St Andrew River Green.

Councillors could attempt to impose a bylaw on the much-loved riverside spot, near Norwich, as they say the grass and tree roots are being destroyed by vast swathes of pecking geese, ducks and doves. read more..

February 9th 2011


A £40,000 funding package to tackle the number of seagulls in Dumfries has been approved by councillors.

The money will be used to support an egg and nest removal programme, which is now in its third year. read more..

February 5th 2011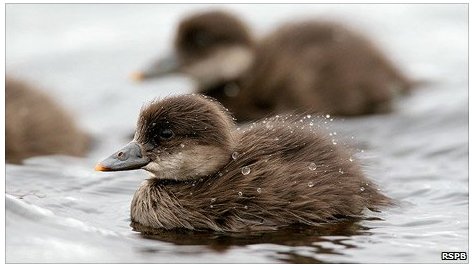 Climate change and mink could be among factors behind a decline in a species of duck, according to RSPB Scotland.

Dr Mark Hancock, an ecologist with RSPB Scotland, is at the end of the second year of a three-year study of common scoter in Caithness. read more..